Keto Buns - grain-free, gluten-free
Jun 9, 2019
Posted by: Monique Parker
---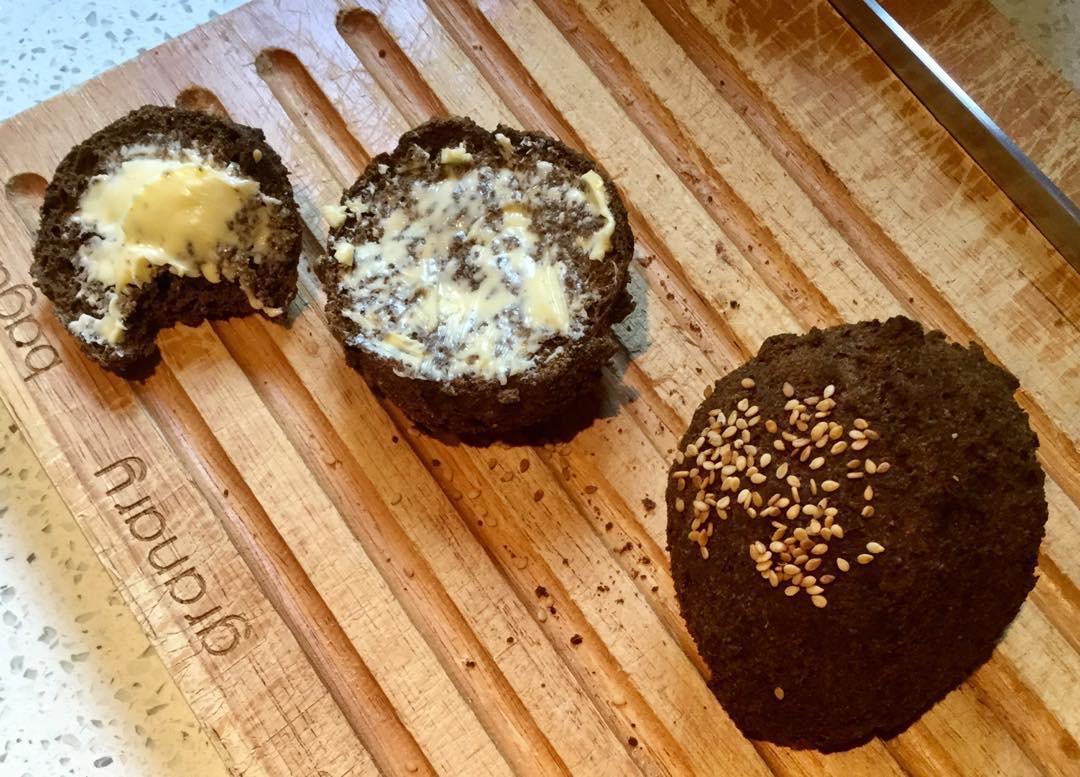 If you're on a ketogenic diet and you're really missing bread, these buns are the solution!
Very easy to make and absolutely delicious. They are also good if you can't tolerate gluten.
The original recipe is from the dietdoctor.com but I ran out of almond flour and used walnut flour instead and they turned out even better!
This is what you need for 6 buns:
- 150 grams of walnut flour (or almond flour)
- 40 grams of psyllium husk powder
- 2 teaspoons of gluten-free baking powder
- 1 teaspoon of salt
- 3 egg whites
- 2 teaspoons of apple cider vinegar
- 225 ml of boiling water
- 20 grams of sesame seeds or poppy seeds
How to make the buns:
1. Preheat the oven to 175 degrees C
2. Mix all dry ingredients in a bowl
3. Ad the egg whites and vinegar to the dry mixture, and stir it well
4. Add boiling water while you're using a hand mixer, but not for longer than 30 seconds
5. Grease your hands with a bit of olive oil and shape the dough into 6 buns
6. Put the buns on a baking tray covered with baking paper
7. Top with the seeds if you like
8. Bake the buns on the lower rack of the oven for 50-60 minutes
9. When you tap the bun and they sound hollow they are done!
10. Lovely, slightly warm with good quality butter!
Enjoy!